Comments Off on Why we need HEPA air purifiers
Guangdong Liangyueliang photoelectric disinfection and sterilization industry experience of 21 years, is a focus on environmental protection disinfection and sterilization health home appliances research and development, production, sales and service of high-tech enterprises.  L is committed to using science and technology to create healthy, beautiful, high-quality air and life for consumers.  It has won many honors such as "High-tech Enterprise of Guangdong Province" and "Top ten Professional Brands of 2017 making great Contribution to China's Environmental Protection Industry (clean air)".
The current environment is getting worse, and there are more haze days all over the world. Many families will buy air purifiers to create a healthy indoor environment. So what are the functions of air purifiers? Why are many people using it? Today follow CLEATHY to know more about.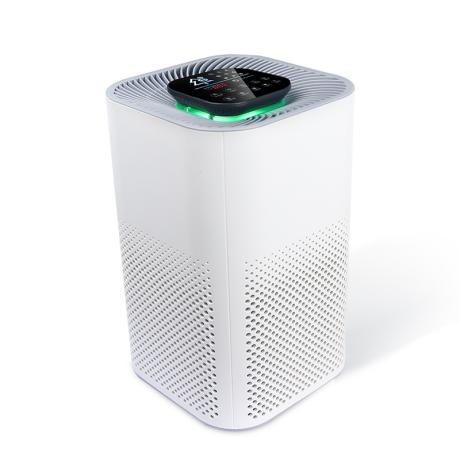 1.There are a lot of fine dust and some particles in the air, and if the human body directly inhales it into the lungs, it will cause pneumonia. If you stay in such an environment for a long time, it may cause lung cancer. To effectively reduce indoor dust, an air purifier can play such a role. It can remove dust and fine particles in the air, thereby protecting our body and mind. healthy.
2.After the house has just been renovated, some furniture will emit toxic and harmful gases, such as formaldehyde and benzene, which are also the culprits of leukemia. After the home is decorated, you need to buy an air purifier, which can absorb these toxic and harmful gases and create a good environment. Some furniture products may slowly evaporate formaldehyde, so the purifier should be turned on frequently at home.
3.If family members like to smoke, there will be a strange smell indoors, which is also very harmful. The home should be turned on frequently. With this system, the indoor environment can be more comfortable and healthy.
I believe everyone has a certain understanding of air purifiers now, so CLEATHY recommend several air purifiers that are suitable for most people:
An HEPA air purifier suitable for your family is very important to us. For your health, it is not too late to buy an air purifier. CLEATHY is committed to technology to create a better life for consumers. , High-quality and healthy life, to produce the most suitable air purifier for everyone. If you need a suitable air purifier, CLEATHY at your service at any time.
---
Post time: Sep-26-2022