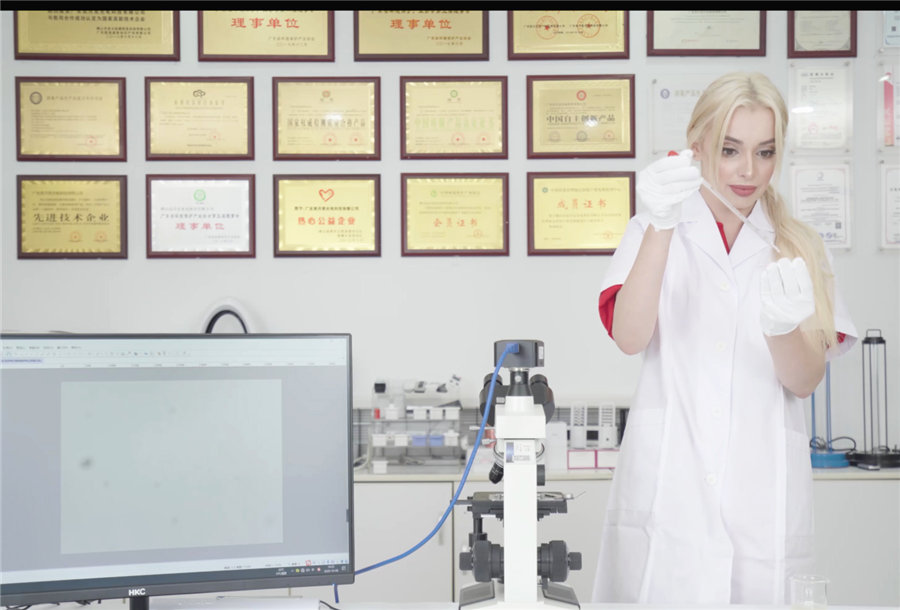 1. What is the role of the air purifier?
It can decompose and filter out particles and harmful substances in the air. It can kill germs in the air. It can increase the humidity in the air and improve various physical discomforts caused by dry air.
Since the air purifier has become popular, its various additional functions have also become publicity stunts for merchants. Except for the most primitive selling point "except PM2.5″, the products on the market basically have the function of removing formaldehyde. Time to remove PM2.5 and formaldehyde have become standard products, but there are still doubts about the purification ability of formaldehyde.
2. How to choose an air purifier?
Decoration materials generally contain formaldehyde, which can be continuously released for 3-15 years for a long period of time, thus lasting damage to our health. In addition to formaldehyde, organic compounds are slowly released from walls, floors, and homes. New house decoration, need to detect formaldehyde, but also need to remove formaldehyde. Not only that, but in order to breathe healthier, this requires an air purifier.
3, air purifier purchase points
How to choose a formaldehyde-removing air purifier? We should choose from the removal performance of formaldehyde air purifiers, formaldehyde CADR value, formaldehyde CCM value, formaldehyde purification energy efficiency, the higher the three data indicators, the better the machine's ability to remove formaldehyde, the better the sustainability, so these three It is the core key indicator, and three data must be selected to be very high to represent a good formaldehyde removal effect.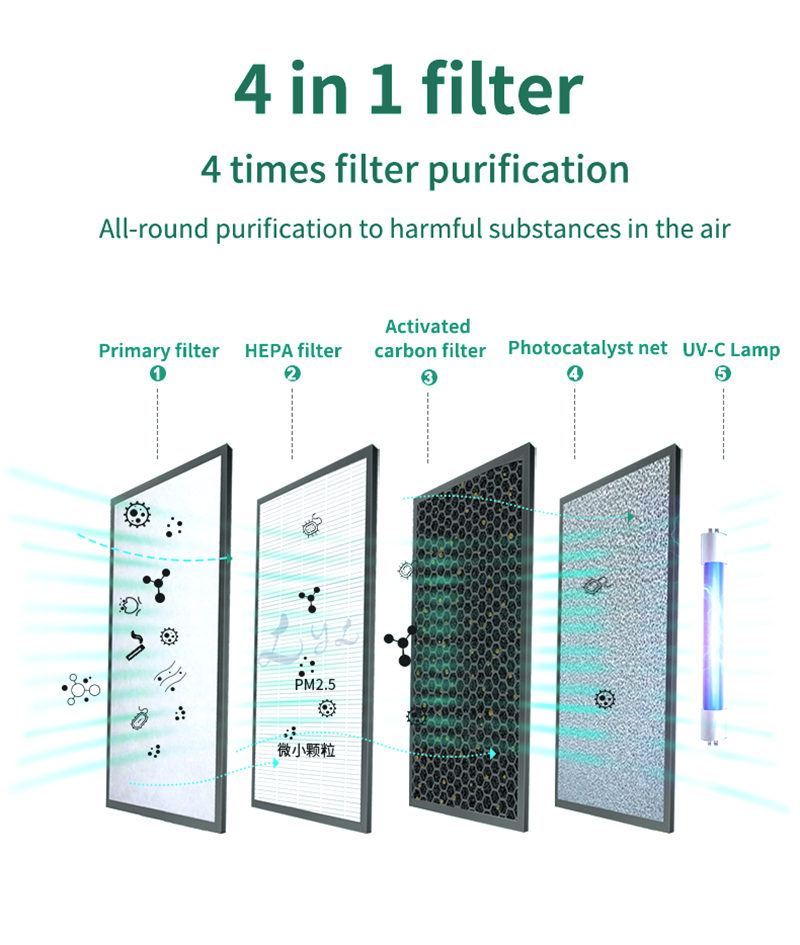 4. Main product recommendation: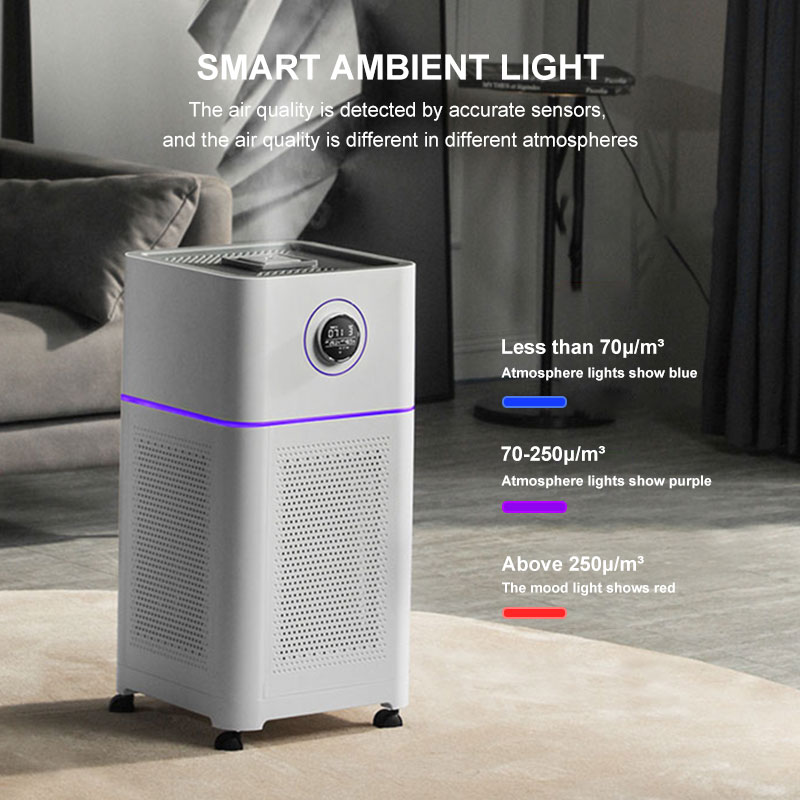 This air purifier has a stylish and beautiful appearance, with a CADR of particulate matter up to 200 cubic meters per hour, and a CADR value of formaldehyde up to 100 cubic meters per hour. It also has humidification and sterilization functions, which can be controlled by mobile phones. It is also one of the highlights
| | |
| --- | --- |
| Product Name |  Humidify Function Home Sterilizer Germicidal Hepa Filter True Touch Smoke Pm25 Quiet Uvc Air Purifier |
| Material | plastic and other electronic device |
| Function | Air Cleaner, air purification |
| Voltage | 100v–240v / 50-60Hz |
| Power | 65W |
| Applicable Area | 40-60 m2 |
| CADR Particle | 513 m3/h |
| Filter | pre-filter+HEPA(H13)+Activated carbon+Cold Catalyst |
| Noise | 25-50 dB(A) |
| Size | 32 CM*32 CM*60 CM |
| Weight | 7.05 kg/ 7.8 kg |
| Package | standard package by carton, customized package accepted |
---
Post time: Apr-19-2022