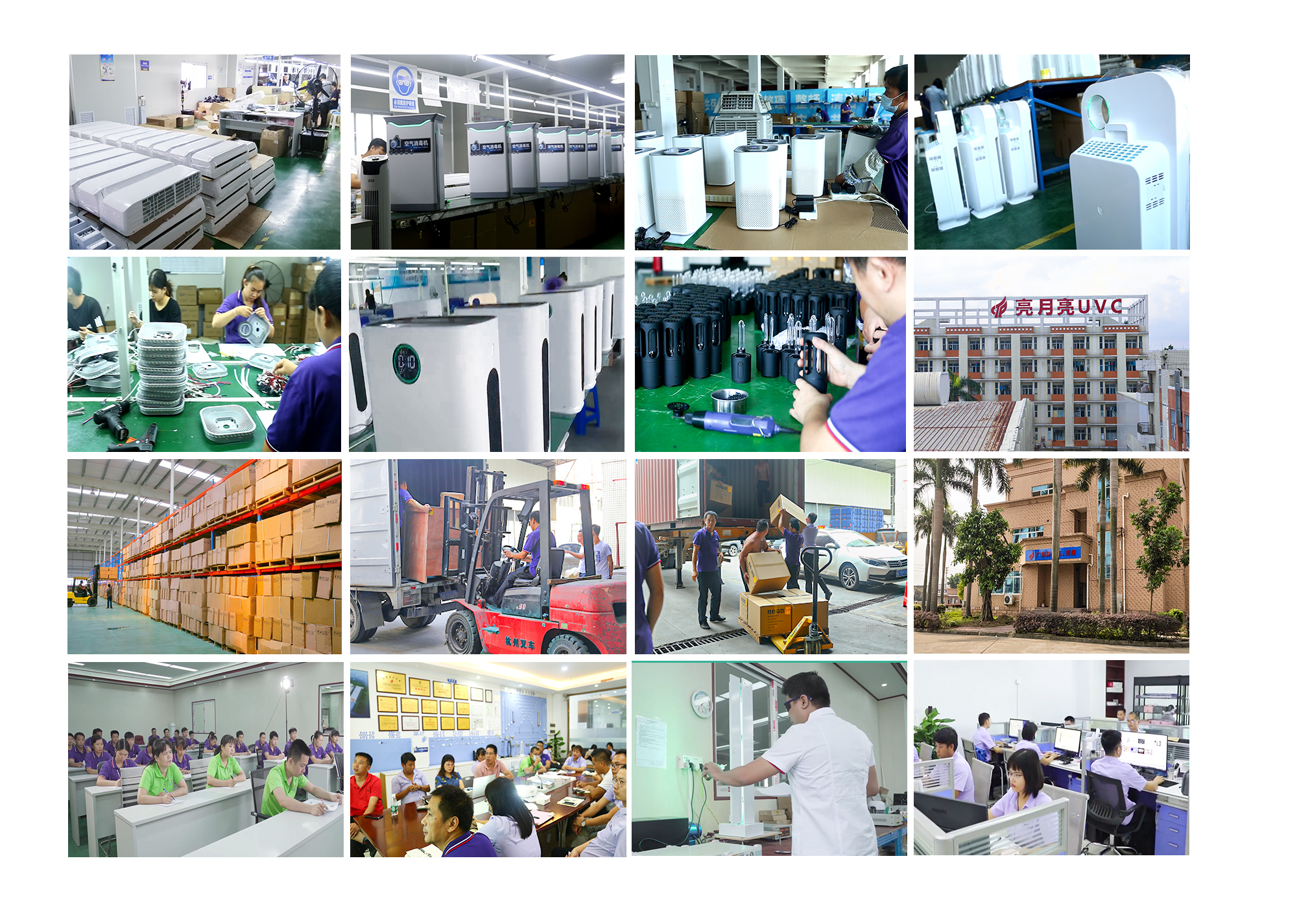 Liangyueliang has experience in the disinfection and sterilization industry of air purifiers since 2002. "Clean" belongs to "Liangyueliang" and was established in 2016. "Liang Yueliang and Qingjing Company" is a professional air purifier OEM, products include China air purifiers, household air purifiers, HEPA air purifiers, negative ion air purifiers, hydrogen ion air purifiers, ion air purifiers Air purifiers, indoor air purifiers, smart air purifiers, pet air purifiers and car air purifiers, etc.
Considering the other health hazards associated with inhaling everything from household cleaning products to furniture flame retardants, buying an air purifier can seem like a no-brainer. In fact, experts say certain kinds can be very helpful. But when it comes to a popular type of purifier — so-called "ionizers" — the risks may outweigh the rewards.
Pets are in our homes every day and bring pet odor, urine stains and skin dander. For family members with allergies, these odors can be disturbing and cause respiratory distress, which can lead to expensive and lengthy hospital visits.
An air purifier will improve your overall indoor air quality, which in turn will improve your health. We tend to associate air pollution only with outdoor air; however, the Environmental Protection Agency (EPA) estimates that indoor air pollution levels can be 2 to 5 times higher than outdoor pollutant levels.
Dust, pollen, pet dander, mold spores, and dust mite feces can act as allergens, triggering allergies in sensitive individuals. Smoke particles and volatile organic compounds pose a health threat. Exposure to various ingredients, including volatile organic compounds, can increase the likelihood of developing sick building syndrome symptoms. By using UV lighting technology, air purifiers are increasingly able to eliminate more bacteria, viruses and DNA-damaging particles.
In fact, indoor air pollution is one of the country's top environmental concerns. Many pollutants removed by air purifiers are known to trigger allergies and asthma. Therefore, air purifiers will provide relief to those who are suffering and reduce the likelihood that people will infect them when they are not already suffering. Infants and young children are especially vulnerable to asthma and allergies because they spend most of their time indoors.
About Liangyueliang
For 12 years, Liangyueling has been a high-tech enterprise focusing on the research and development, production, sales and service of environmentally friendly disinfection, sterilization and healthy home appliances. Committed to using technology to create healthy, beautiful, high-quality air and life for consumers. It has successively won many honors such as "Guangdong High-tech Enterprise" and "Top Ten Professional Brands of China's Environmental Protection Industry (Clean Air) in 2017″.
With the advantages of environmental protection technology product development work, we will create maximum value for customers.
---
Post time: Jul-27-2022